Raising Awareness for Survivors of Assault and Abuse
Interactive Exhibit:
ACKNOWLEDGING MURDERED MISSING INDIGENOUS WOMEN (MMIW)
AND ONGOING VIOLENCE AT THE SOUTHWEST BORDER
October 27-28, 2021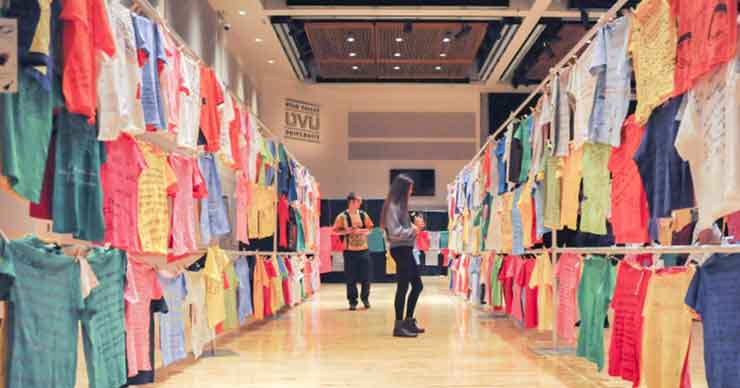 The Clothesline Project is a visual display of violence statistics that often go ignored. Each shirt is made by a survivor of violence or by someone who has lost a loved one to violence. The color of each shirt represents a different type of violence.
Every shirt on display is made by someone in Utah Valley
Assault and abuse are a problem
everywhere – even in our own community.
The purpose of the project is to increase awareness of the impact of violence and abuse, to honor a survivor's strength to continue, and to provide another avenue for them to courageously break the silence that often surrounds their experience.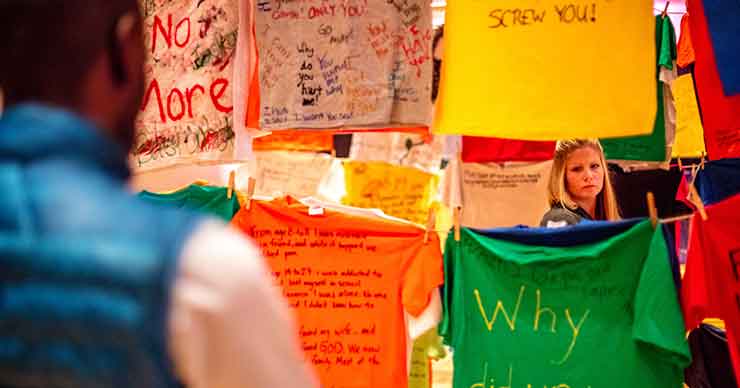 This year's special focus is to inform the public of MMIW (Murdered Missing Indigenous Women) and of the continued violence faced by refugees at the U.S.-Mexican border. This focus extends the purpose of this project to highlight how certain communities face specific forms of violence because of unique colonial histories. With this in mind, we hope to value the stories of these communities and their active survival.
The 2021 Clothesline Project is
Available both in Person and Online